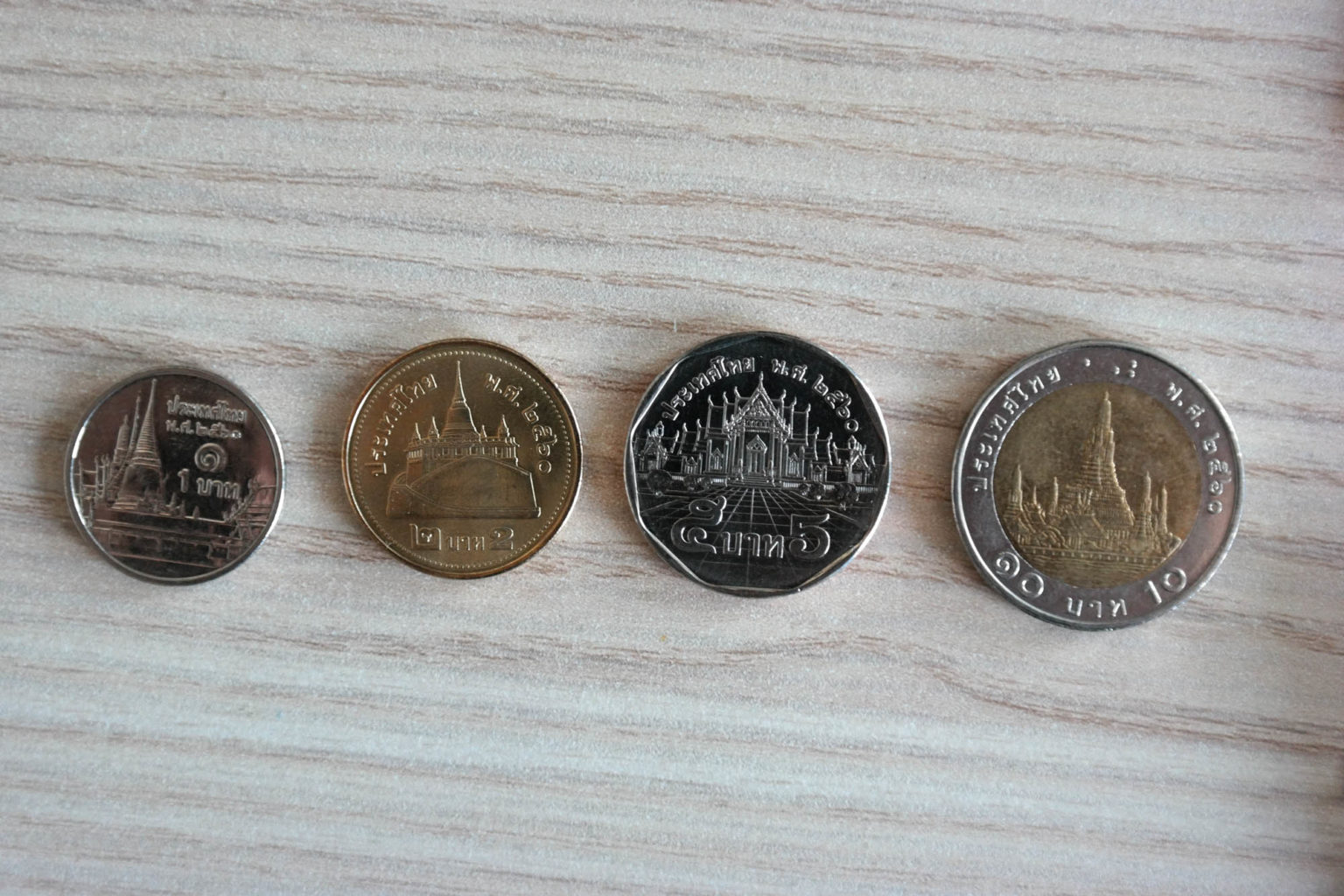 When you come to a foreign country, the first thing we need is the local currency. In Thailand, their currency is Thai Baht. It is difficult to get them in my country (Poland) so I had to get it on the spot. There was a two options:
ring dollars or euros with you and exchange them at the currency exchange office
Collect money from an ATM
Money exchange in counter
You will probably arrive in Bangkok by air via Suvarnabhumi main airport. Exchange offices at airports usually do not have the best course, so do not exchange money immediately after picking up the baggage. You are lucky, in Bangkok you do not have to go to the center to find a currency exchange office with a good rate. Adjacent to the airport is a high-speed train station with exchange offices with a similar course as in the city center. The Airport Rail Link station is located on B Level. Most people recommend money changers from the SuperRich green network, but it does not really matter if you exchange money in Orange SuperRich or ValuePlus. They are all next to each other, the one with the best course.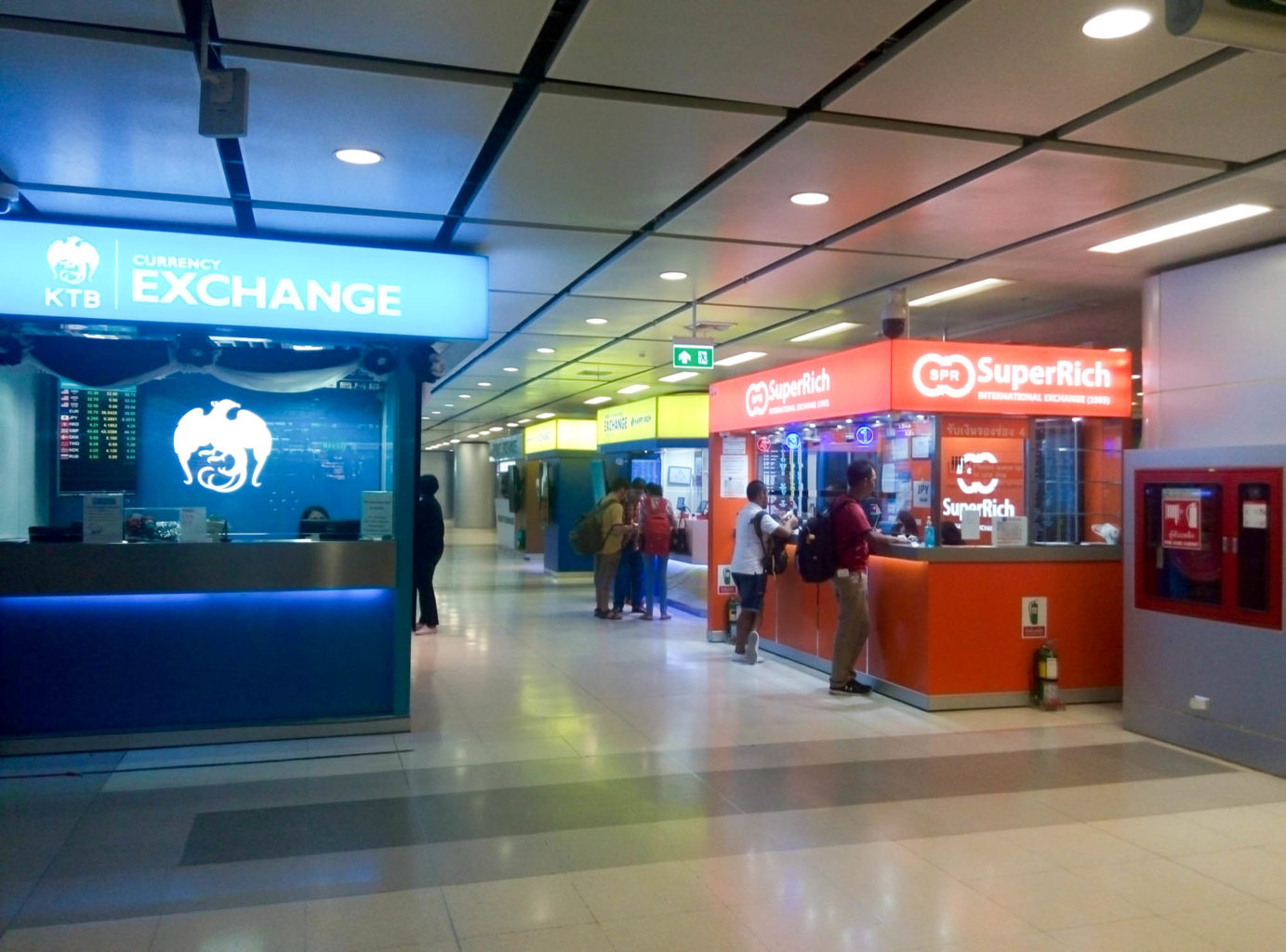 Money withdraw from ATM
The fact that your bank offers you free ATMs abroad means only that they will not collect any commission. ATMs in Thailand will still collect a commission of 200THB from each transaction. I recommend that you choose large amounts right away. A maximum of one time, you can select from 20 000 to 30 000 THB depending on the bank which owns the ATM. Once Citibank ATMs did not charge a commission, but these times have passed and inform that, for example, To the 20000THB will be added a commission and will charge the card with 20200THB.
Extra: Stamps from 7eleven
When shopping in 7eleven (Thai frog / carrefour express) sometimes we can receive something next to the rest, which looks like postage stamps. These are the coupons from their promotional campaign, where, after collecting the appropriate number, they can be exchanged for prizes. You can also pay them normally (But only in 7-eleven). On each stamp there is a number informing the number of Bahts that one stamp corresponds to. When leaving Thailand, do not throw these boxes into the trash. In each 7-eleven you can donate them as a subsidy for local charity events.